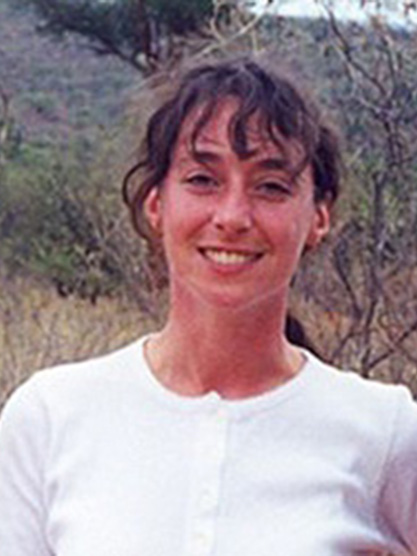 Biographical Information
Dr. Michèle Companion is a professor for the Sociology Department at The University of Colorado Colorado Springs and a humanitarian aid response coordinator, specializing in food and livelihood security in complex emergencies.
Her teaching and research interests include law, federal Indian policy, Indigenous communities, Indigenous rights, food sovereignty, migration and resettlement, international development, social movements, and disaster studies, including disaster risk reduction, mitigation, preparedness and recovery, and food and livelihood security issues. She received her Ph.D. (2003) in Sociology from the University of Arizona. Her dissertation was entitled "Embracing Autonomy: The Impact of Socio-cultural and Political Factors on Tribal Health Care Management Levels."
Her previous research with Native American tribes includes tribal health care management systems, public policy opportunities that arise for reservation populations as a result of changes in laws, and the impact of tribal participation in specific development programs on reservation health outcomes. She has spent the last several years focusing on reservation nutritional dynamics, including impacts of low-income diets on overall health and on reservation food security issues. She has also been documenting tribal participation in the food sovereignty movement to reclaim cultural aspects of traditional foods. She has worked extensively with Indigenous populations around the globe.
More recently, she has been focusing on urban Native American populations and Traditional Ecological Knowledge (TEK). Again, the issues of food security and long-term health implications frame her focus. In addition to urban food security, she has been looking at cultural barriers to healthy eating among low-income urban Indian populations. She has been working with various urban Indian Centers across the United States to pilot educational modules aimed at increasing food access, improve health outcomes, and helping Native Americans reconnect with cultural aspects of traditional foods. This includes establishing "Bucket Brigades." This multiphasic program teaches container gardening to both adults and children.
Dr. Companion has continued her work on cultural survival and traditional food and livelihood continuity, incorporating the newest information about the impacts of climate change on these broader issues. One avenue for her work is through the Lowlander Center in southern Louisiana, where she serves the Secretary and as an At Large Board member. https://www.lowlandercenter.org/
Dr. Companion has also worked extensively as a food and livelihood security consultant to international humanitarian aid organizations. She has worked in Haiti and extensively across Africa in countries such as Malawi, Mozambique, Angola, South Africa, Ethiopia, Egypt, and Somalia with organizations that include Save the Children - US, USAID, Counterpart International, FEWSNET, International Relief and Development, and Global Food and Nutrition, Inc. Work in this area focuses on the expansion of food security indicators to increase local sensitivity to food crisis triggers and the impact of disaster-fueled migration on female street food vendors. Recent work looks at the role of material culture production as a form of livelihood adaptation strategy and impacts on refugees and the internally displaced.
Her most recent work examines food and livelihood security challenges in urban zones are part of disaster preparedness, mitigation, and climate adaptation strategies. She spent 3 months conducting a detailed site mapping project in Kyoto, Japan, where she was serving as a Visiting Research Professor in the Maki Lab at the Disaster Prevention Research Institute (DPRI) (Integrated Arts and Sciences for Disaster Reduction Research Group, Research Division of Disaster Management for Safe and Secure Society, International Collaboration for Disaster Management Program) at Kyoto University. As part of her urban food work, she has served numerous times as a grant Reviewer for the National Institute of Food and Agriculture, United States Department of Agriculture, Community Food Projects Competitive Grant Program.
She is actively involved in numerous academic and professional organizations. She has served as the President of the World Social Science Association and is currently serving as a board member on the Executive Council and as the Section Coordinator for the Globalization and Development Section. She has served multiple terms on the Board of the Association of Applied and Clinical Sociology. She is a founding member of the Society for Applied Anthropology's Disaster and Risk Thematic Interest Group and an active member in the Rising Voices Center for Indigenous and Earth Sciences forum and workshop.
Currently, she is a commissioner for The Commission on the Accreditation of Programs in Applied and Clinical Sociology. She co-chairs of the Natural Hazard Mitigation Association's International Activities Committee. She has a long relationship with the International Sociological Association's Research Committee on Disasters (RC-39). This includes being an assistant editor of the International Journal of Mass Emergencies and Disasters. She has served as the World Forum RC-39 Program Co-coordinator in 2016 (Vienna, Austria) and 2021 (Porte Alegre, Brazil). She is currently serving as the ISA World Congress RC-39 Program Co-coordinator (2023 Melbourne). She received the RC-39 President's Service Award in 2018.
Dr. Companion has been serving as the Secretary/Treasurer of the International Research Committee on Disasters since 2018. In 2023, she was elected President of the International Research Committee on Disasters.
Recent Publications

Companion, Michèle and Miriam S. Chaiken, eds. 2016. Responses to Disasters and Climate Change: Understanding Vulnerability and Fostering Resilience. Boca Raton, FL: CRC Press.
https://www.crcpress.com/Responses-to-Disasters-and-Climate-Change-Understanding-Vulnerability-and/Companion-Chaiken/p/book/9781498760966

Companion, Michèle, ed. 2015. Disaster's Impact on Livelihood and Cultural Survival: Losses, Opportunities, and Mitigation. Boca Raton, FL: CRC Press.
https://www.crcpress.com/Disasters-Impact-on-Livelihood-and-Cultural-Survival-Losses-Opportunities/Companion/p/book/9781482248432

Cordoso, Ryzia de Cassia Vieira, Michèle Companion, and Stefano Marras, eds. 2014. Street Food: Culture, Economy, Health, and Governance. London and New York: Earthscan from Routledge/Taylor & Francis Group.
https://www.routledge.com/Street-Food-Culture-economy-health-and-governance/Cardoso-Companion-Marras/p/book/9781138023680 
Now available in a paperback edition!